Our past and current clients can attest to the quality of our electrical services, both residential and commercial. If you're looking for an exceptional electrical contractor, AGC Electric, Inc., would be honored to work on your next project.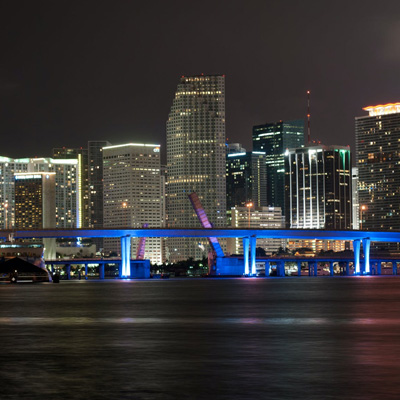 broward County School Board  
Our administrative center staff handles administration, sales and estimating while our team of Electricians, Foreman, and Project Managers see that the job is done correctly and within time allotted. We strive for excellence in workmanship, customer service and guarantee satisfaction.

Florida International university 
AGC Electric, Inc., provides quality and high standard electrical service to commercial, industrial and residential organizations.
.

Full Service, Quality
Electrical Services
We are licensed in the state of Florida for Electrical Construction and Installation (License#EC-0000764). Our company employs 78 employees. We specialize in all types of electrical work, traffic signal, roadway, and parking lot lighting, fire alarms, CCTV, Intercom, Sound, Intrusion Detection, Stage Lighting, and Telephone Data systems. Our company has high standards of quality and safety regulations. We are a drug-free workplace. Our employees are fingerprinted and background checked for both State of Florida and Public Schools. We offer in-house OSHA and MOT training.
Licensed
City of Coral Gables.

Miami Marine Stadium,

Unipharma
Pharmalab
Broward CCTV
Comcast Miramar
Fire Station Headquarter. Ft. Lauderdale
Miami Dade College – Building 600
WLRN Broadcast Station
H&R Block. Kendall Office
Sierra Construction Services
Stob Brothers Construction
Miami Dade Public Work Department
City of Hialeah Gardens
City of Miami
City of Miami Beach
Miami Dade School Board
Cordis Corporation, Johnson and Johnson Company
Insured
City of Fort Lauderdale
Broward County School Board
Florida International University
Florida Department of Transportation
Miami Dade College
North Broward Hospital District
Baxter Corporation
Goya Products
Turner Construction
Home Diagnostics Inc.
FXP Corporation
Regions Bank
Archdiocese of Miami (Centro Mater)
Beckman – Coulter
SKANSKA USA
T&G Construction, Inc.
TRAN Construction, Inc.
Address
2660 W 79th Street
Hialeah, FL 33016
Customer Services:
General Information
Telephone: +305 823 2280
FAX:  +305 828 4515
Email
E-mail: info@agcelectric.com
E-mail: agc@agcelectric.com
Estimating Services:
Estimate & Quote Requests
Telephone: +305 823 2280
Estimating Email
estimating@agcelectric.com
Support Department:
Carlota de la Sierra
Telephone: +305 823 2280