About Us
AGC Electric Inc – A small business organization that specializes in electrical contracting for industrial, commercial and residential organizations.

Providing Electrical Services Since 1997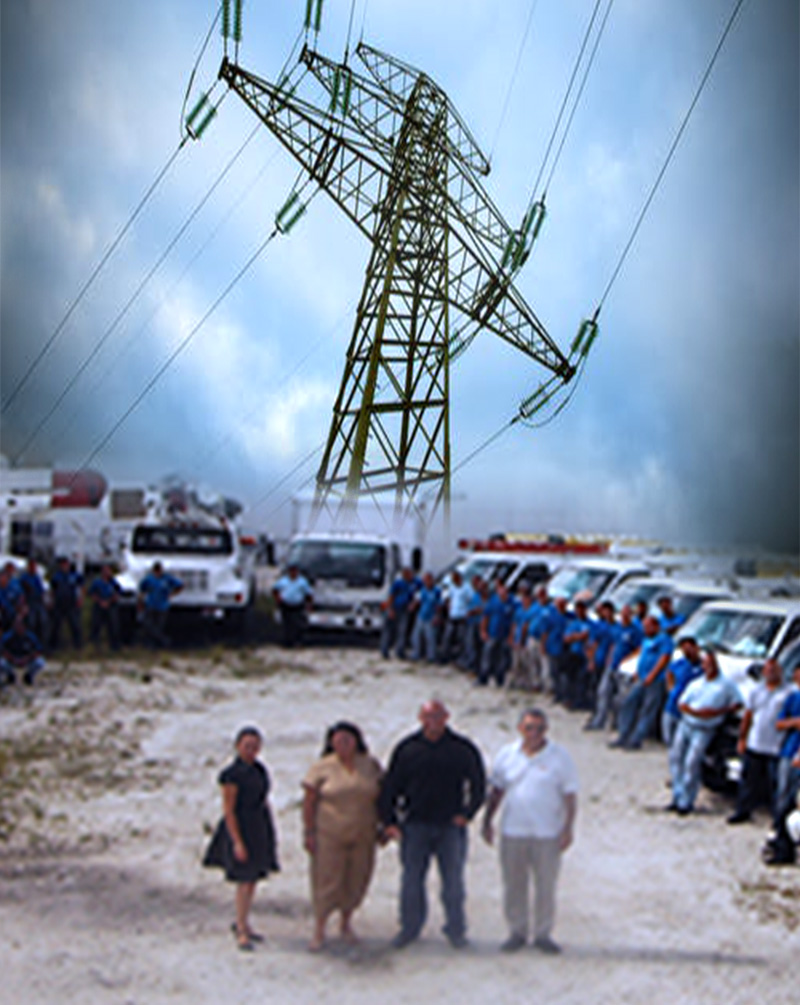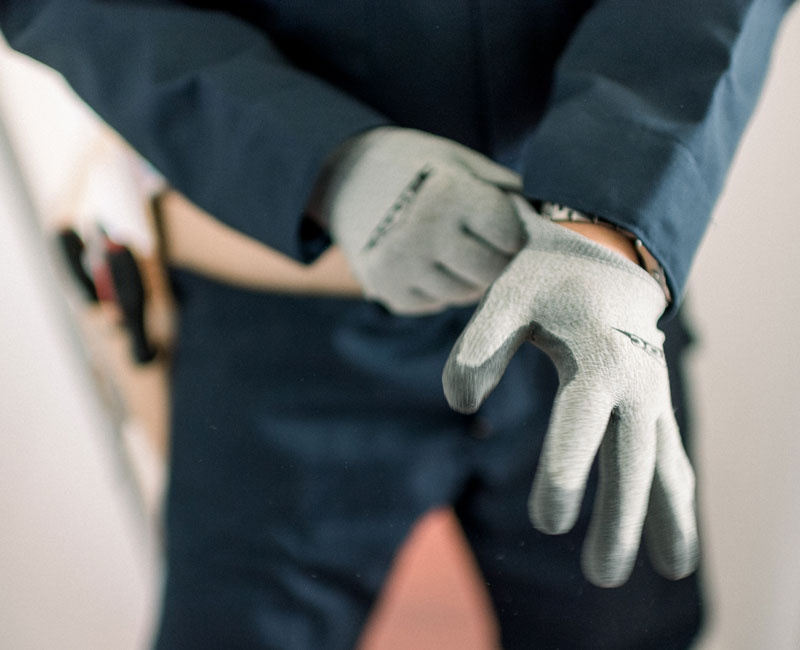 A.G.C. Electric, Inc. was established in 1997 by Tomas Curbelo, Enrique Guzman, and Pierrette de la Sierra. Tomas Curbelo, President, has a U.S Degree of Bachelor Science in Electrical Engineering, which was awarded to him in 1985. Enrique Guzman, Vice President, is a State Master Electrician and has over 40 years of experience in electrical work and in the construction industry
We are licensed in the state of Florida for Electrical Construction and Installation (License#EC-0000764). We specialize in all types of electrical work, traffic signal, roadway and parking lot lighting, fire alarms, CCTV, Intercom, Sound, Intrusion Detection, Stage Lighting, and Telephone Data systems.
We strive for excellence in workmanship, customer service and guarantee satisfaction. Our company has high standards of quality and safety regulations. We are a drug free workplace. Our employees are finger printed and background checked for both State of Florida and Public Schools. We offer in house OSHA and MOT training.

certifications 
& licenses
Unlimited Electrical State Certified.
 Low voltage state license technician
 1 FL Certified Electrical Inspectors
3 Certified Traffic Signal Inspectors
 6 IMSA-FDOT Certified Level I Technicians for Roadway Lighting
 24 Certified MOT-FDOT Maintenance of Traffic Technicians
 3 Certified Traffic Signal Level III IMSA-FDOT Technicians
Highest Standard
11 Certified Traffic Signal Level I IMSA-FDOT Technicians
6 Certified Traffic Signal Level II IMSA-FDOT Technicians
26 Fire Alarm System Agents
4 OSHA 30 hrs Certified Employees
MBE Certified with Broward County and Florida State.
quality service
14 Certified Fire Proofing Technicians.
 6 Journeyman Electricians
 1 RCDD
 4 BICSI certified technician (one PM, two level 1 and one level 2)
 4 Fiber Optic certified.

Inventory of 
Major Equipment and Tools
IHC 57' Hi-Ranger Two Man Bucket Truck
IHC 66' ALTEC Two Man Bucket Truck
IHC Commander Digger Derrick and 42' One Man Bucket.
Chevy C70 Terex  Pressure Auger
Chevy 47' ALTEC Bucket Truck
BOBCAT Mini Excavator Model 331
John Deere 2002 Backhoe
Testing Equipment
Vermeer 4750 Backhoe and Trenchers.
Bobcat 753 with Pole Boom, Hammer, Digger, Dozer, and Fork attachments.
IHC 2006 Mini-excavator
Two 15000 ton and one 10000 ton equipment trailers
ISUZU NPR 18" Cube Truck
IHC 1998 Extended Cab Dump Truck
Ingersoll 180 Compressor.
Nissan UDTK 18" Cube Truck
3 Service Chevy Express Vans
11 Service Chevy Astro Vans
 5 Pick-up Trucks
2 Electric Cable Pullers, 8 hydraulic crimpers, 2 hydraulic pipe benders, 6 threading machines, 3 demolition hammers, 2 Core Drilling Machines
Genie AWP36  push around lifter
3015 Man lift
Reliable
IMER 350G GSA WORKMAN MIXER
PDQG400 Walk Behind 16 HP Gas Power Concrete Saw Cutter 16
Coleman 2005 Plate Compactor.
MT-74FA RAMMER CONCRETE DIRT STAMPER
Stihl Concrete-Asphalt- Steel Cutting Saw Model TS460 w/ water tank and push around car.
Husqvarna 125BT Backpack Leaf
BOSCH BRUTE 11304 DEMOLITION HAMMER WITH HAULER& 3 BITS
MP SUPER DUTY 4000 PRESSURE WASHER
 TARGET FS 400 Loop Gutting Machine, Asphalt and Concrete Cutting.
2 STIHL 400 14 Concrete Saw
POWERMAX 2 Portable Gas Pump
MTS 30 KW TRAILER GENSET.
6 Portable Generators

Our school was looking for a "full-service" electrical contracting company, and a DTE Energy "preferred vendor" for our upcoming project. AGC Electric really brought us peace of mind. Their work is exemplary and helped to keep things running smoothly during the construction.
AGC do very good electrical work. They are friendly, conscientious about their work, arrive on time, charge fair prices, and make good recommendations about our electrical service.
We were expanding our auto dealership to a modern, multi-million dollar facility. We were referred to AGC Electric by a colleague at the local university. They were really pleased with the recent work done by AGC on campus. We were glad we called them.
During this 18 month expansion, our most professional and talented contractor on site was always the team at AGC Electric.
I liked AGC's personal touch, and helpful, attentive interest. They have an eye for detail and is super professional. I've used them twice and would use them again.
Address
2660 W 79th Street
Hialeah, FL 33016
Customer Services:
General Information
Telephone: +305 823 2280
FAX:  +305 828 4515
Email
E-mail: info@agcelectric.com
E-mail: agc@agcelectric.com
Estimating Services:
Estimate & Quote Requests
Telephone: +305 823 2280
Estimating Email
estimating@agcelectric.com
Support Department:
Carlota de la Sierra
Telephone: +305 823 2280